The Shiso Burger trademark is simple and convincing: We combine conventional burgers' benefits with traditional Asian cuisine, known for its healthy ingredients.
Our food is uncomplicated, prepared quickly and delicate – so get ready for a taste experience that will change your idea of burgers forever!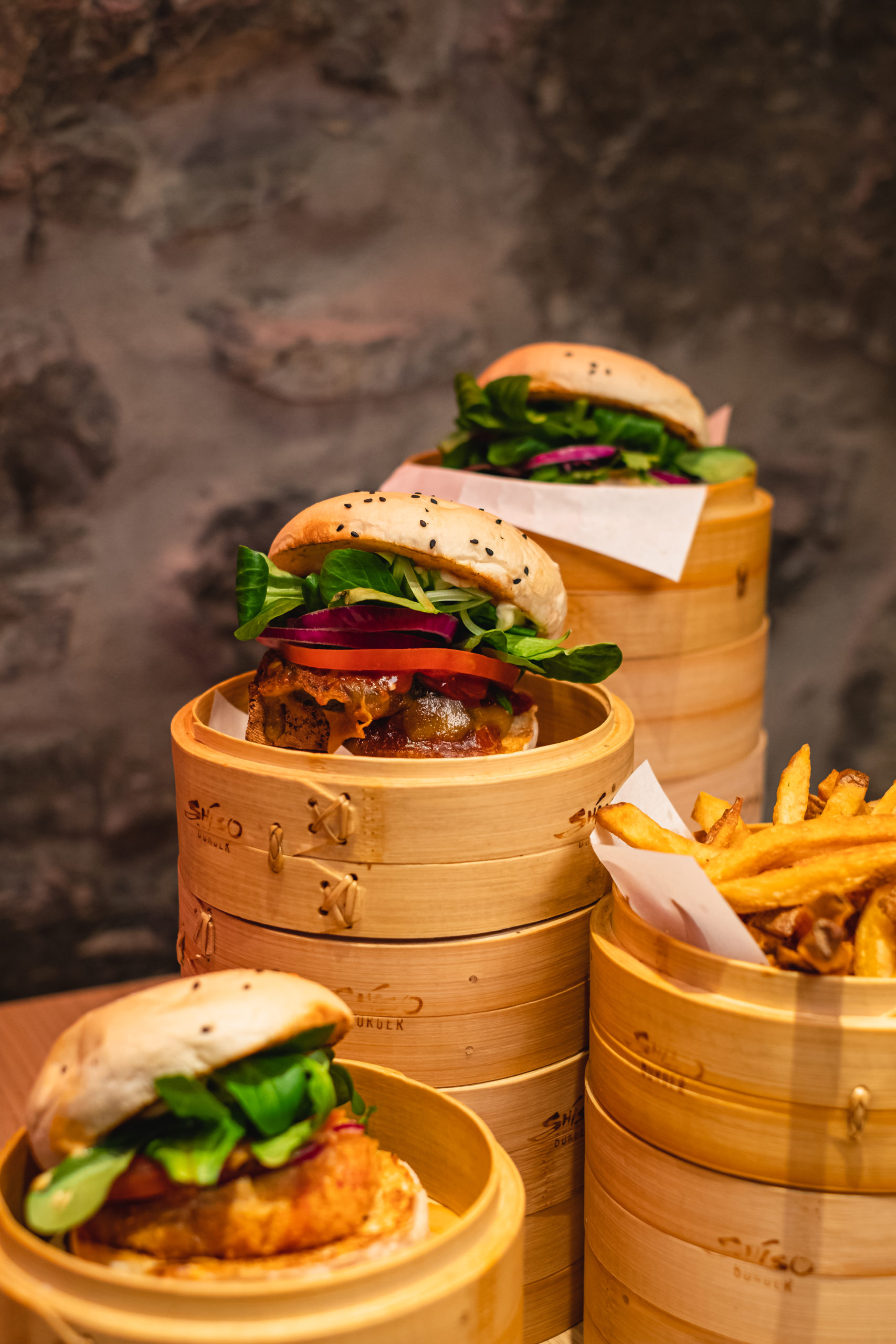 We are committed to quality at the highest level in all our products and their ingredients.
In addition to our fantastic meat variations, we also offer a selection of vegetarian, fresh fish and seafood burgers.
Not to forget our fluffy and light bun with black sesame. It is a well-kept secret recipe and can only be found at Shiso Burger.
SHISO BURGER
THE BEST OF
TWO WORLDS